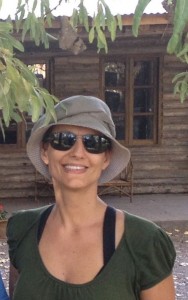 One of the most saddening things I have to read or hear are comments by people who suggest that if Lecretia wants to die so much, why doesn't she just commit suicide? And worse, that she's a coward for not doing so.
There are so many things wrong with that line of thinking it's hard to know where to begin.
Lecretia does not want to die. She never has. She is not and has never been suicidal. She loves being alive and she loves her family and she wants to maximise her time with them as much as is possible.
Committing suicide would rob my beautiful and treasured wife of the quantum of life that she believes is still worth living.
If Lecretia were to commit suicide, she would need to do it alone, as anyone else present would risk a criminal conviction. She is not as strong as she once was, so her options would be limited, and she would need to do it very soon, because soon she will not have the strength to commit the act herself. The act would be extremely traumatic for her and her family, whom she loves, and if she was unsuccessful she would only manage to increase her pain and suffering further. It's not an option. How anyone can suggest that Lecretia find a quiet spot and hasten a lonely, dangerous death is incomprehensible to me. The suggestion seems to come from a place of pure cruelty and malice.
What Lecretia faces are the horns of a dilemma: kill herself now and rob herself, me and her family of precious moments together, or risk waiting until death takes her, which could be weeks or months of needless, potentially agonising suffering. Palliative care cannot reverse the symptoms of Lecretia's cancer. They can only numb Lecretia to the point where she is unaware of them, sustaining her existence, but not her quality of life.
Lecretia has decided that although she does not want to die, more than that she does not want a life of no quality. As the arbiter of her own life it is for her to decide what a life of quality is: not me, not the doctor, and not people with their own agendas about what life means and who it belongs to.
To subject Lecretia to a life without quality seems unjustifiably cruel to us too. It's between these two cruelties that my wife is seeking a compassionate path through the courts. She doesn't have any other option.