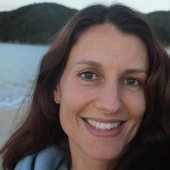 This lecture will be held at Victoria University of Wellington's Faculty of Law each year, to honour alumna Lecretia Seales' passion for law reform, and her extraordinary contribution to New Zealand's legal landscape.
This will be an opportunity for the legal community and others to gather annually to remember Lecretia and to ensure her passion for law reform remains a vital part of the ongoing life of that community.
Subject of Lecture
The topic for each lecture must seek to challenge existing legislation, the constitutional framework or political system, and/or propose new laws in areas where there is no current legislative regime. The purpose of each lecture is to stimulate public discussion and debate, and all views held are independent of those of the University or members of Faculty.
Speaker Selection
Each year the Dean of the Faculty of Law will, in consultation with Matt Vickers and Andrew Butler, invite a dynamic speaker on the subject of Law Reform, Public Law, Constitutional Law or Human Rights. The speaker may be drawn from practitioners, academics, law reformers, politicians, or medical practitioners.
2020 Lecretia Seales Memorial Lecture in Law Reform
On Thursday 4 June 2020 the Faculty of Law will launch a recorded panel discussion on Seales v Attorney General and subsequent law reform. This milestone event is given in honour of lawyer and law reform advocate Lecretia Seales and marks the fifth anniversary of both the decision on the case and Lecretia's death. For the first time, Lecretia's counsel, the Crown's counsel, and the presiding judge will come together publicly to discuss their perspectives on the historic court action.
2019 Lecretia Seales Memorial Lecture in Law Reform
Frances M. Kamm presented "Assisting Someone To End Their Life: For and Against"
2018 Lecretia Seales Memorial Lecture in Law Reform
Julian Gardner and Tricia Malowney presented "Assisted Dying In Practice—Lessons from Australia's Victorian Inquiry
2017 Lecretia Seales Memorial Lecture in Law Reform
Professor Doug Sellman will delivered the 2017 Lecretia Seales Memorial Lecture in Law Reform, on the subject of the Law, Liquor and Love.
2016 Lecretia Seales Memorial Lecture in Law Reform
The inaugural lecture was held at parliament on 29 August 2016, and was given by former New Zealand Prime Minister Sir Geoffrey Palmer. This event coincided with the launch of Matt Vickers' book Lecretia's Choice and was presented in partnership with Text Publishing. The event was hosted by Hon Nikki Kaye MP.
Photos from the event are available online.
Profile and Debate
It is hoped and anticipated that the lectures will generate media interest, discussion and debate, and the Faculty will work with Lecretia's family to ensure that the lectures are aligned with their wishes.
Funding Goal
Lecretia's family aims to raise a minimum of $100,000 that will be held, and managed, as a fund by the Victoria University Foundation. Roughly half this amount has been raised. The income from this investment will be used to fund costs associated with the annual lecture, if and when required. Sponsors will be automatically invited to the event and their contribution acknowledged. Inquiries from prospective donors for contributions of more than $500 NZD can be sent to lecretiaschoice@gmail.com.
Sponsors
Matt Vickers
Larry & Shirley Seales
Dr. Andrew Butler
Rt Hon Sir Geoffrey Palmer QC & Margaret Palmer
Dame Jenny Gibbs
Tim Clarke & Samantha Warner
Andrew & Abigail Skelton
Sir Bruce & Lady Lyn Robertson
Sir John McGrath QC & Chris McGrath
Peter & Sheryl Boshier
Rachel Hayward & Peter Fenton
Peter Jones
David Friar
Graham & Delwyn Shaw
Carole Sweney
Debra Seales-Meichtry and family
Soraya & Jim Hogan
Lucy McGrath
SweeneyVesty
Digby & Anne Seales
Pat & Ron Boyle
Angela & Gregory Hanson
Eileen McNaughton
Robin Vickers
Joanne & Mark Hughson
Angela & Ben O'Meara
Christine Robertson & James Mills
Allison and Jeremy Arthur-Young
Megan & Michael Huddleston
Prue Tyler
Helen Salisbury