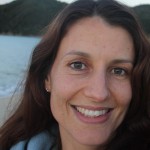 When Lecretia took her case, she knew that whatever the result it would ultimately end up being debated at Parliament. Through this site, we asked you to support Lecretia in three ways, and you did.  We are incredibly grateful for your help.
Your support changed New Zealand political history.
You spread the word about Lecretia's story on Facebook and elsewhere. Lecretia's Facebook community now consists of almost 10,000 members who support legislative change.
You wrote to party leaders.  Hundreds of individual letters, consisting of stories and concerns and passionate arguments, were sent to the leaders of political parties, requesting them to make a change to New Zealand's laws.
You circulated and signed the Voluntary Euthanasia Society petition requesting that parliament review assisted dying laws. After Lecretia's case concluded, through your efforts you managed to triple signatures from around 3,000 to almost 9,000 signatures before it was presented to David Seymour, Chris Bishop, Kevin Hague and Iain Lees-Galloway at the Beehive this year.
You wrote to MPs in support of the End of Life Choice Bill, and this law was enacted in November 2019.  New Zealanders will now have the chance to vote in support of this law at the 2020 General Election.