Media Release
Lecretia's Choice
6 October 2015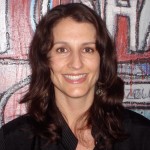 The family of Lecretia Seales today have offered their congratulations to the family of Brittany Maynard and their supporters, and the many people that came before them, as Governor Jerry Brown signed into law the End of Life Bill SB-128 in the state of California today.
Ms Seales took a case to the High Court earlier this year seeking a ruling that a doctor assisting her to die with her consent would not be prosecuted, or that if they were prosecuted that this would be an infringement of her rights. Ms Seales did not get the ruling she sought, but in a strongly worded judgment Justice Collins emphasised the reasonable and rational request of Ms Seales, her courage and bravery, and the failure of New Zealand politicians over many years to meaningfully engage with the issue.
Brittany Maynard, like Ms Seales, suffered from a brain tumour and sought a choice about how and when she would die when it became apparent that she would likely endure pain and suffering unbearable to her before she died.  Ms Maynard's campaign helped raised awareness amongst the US public of the plight of the terminally ill. Ms Maynard received assistance to die, after moving from California to Oregon, on November 2014, where assisted dying has been legal since 1994. Her family and widower continue to campaign for assisted dying legislation in the United States.
The California bill will allow competent, terminally ill Californians with less than six months to live to request that their doctor prescribe them life-ending medication. The applicant must make one written and two oral requests over an extended period of time, be assessed by two physicians and undergo a psychological evaluation before receiving the medication. California has the largest population of all US states, and is the fifth US state to legalise assisted dying. In a interview with NZ media earlier last month, Ms Maynard's widower Daniel Diaz claimed that this year 24 other US states have introduced or will be introducing assisted dying legislation for vote. South Africa and Canada are also pursuing legalisation after historic court cases this year.
The bill was signed into law this morning by Governor Jerry Brown. In a letter accompanying the signed bill, Governor Brown, a lifelong Catholic and former Jesuit seminarian, said: "In the end, I was left to reflect on what I would want in the face of my own death. I do not know what I would do if I were dying in prolonged and excruciating pain. I am certain, however, that it would be a comfort to be able to consider the options afforded by this bill. And I wouldn't deny that right to others."
The bill passed California Special Assembly after the assembly members were satisfied that assisted dying laws were working well in other states that had enacted legislation, in some cases for over a decade, and that they had not been subject to the abuses or impacts to vulnerable groups feared by the various opponents of the bill, who were heavily supported in their opposition by the Catholic Church.
In New Zealand this weekend Ms Seales' husband Matt Vickers addressed the attendees of TEDxChristchurch in his first public appearance in two months, outlining his late wife's motivations for her court case and activism and calling on the New Zealand public to actively participate in the select committee process and to make submissions to the committee for a change to New Zealand's laws, warning them that if they didn't act that we would be unlikely to see change.  At the conclusion of his speech, Mr Vickers received a standing ovation from the crowd of 1200.
The Health Select Committee has agreed to look into the issue of assisted dying after a petition was presented to parliament by the Voluntary Euthanasia Society in June. The Select Committee, chaired by National MP Simon O'Connor, is taking submissions on the issue until February 2016.
In response to the Select Committee terms of reference, Ms Seales' husband said, "The terms are strangely worded, and contain a hidden implication that people who seek assisted dying are suicidal or have a death wish or desire to die. Nothing could be further from the truth. People who seek assisted death would in all cases choose not having their illnesses over death if they could. But having accepted that they will die or that their suffering will not end, they are seeking a choice about how they die in a way that minimises their suffering. These people are motivated by a desire to have a choice about how they die, not a desire to die per se."
"We only hope that the terms were worded the way they were out of ignorance and unfamiliarity with the motivations of individuals who seek assisted dying, and not chosen in an attempt to confuse the public or derail the process. We will be engaging with the select committee in good faith and hope that the committee members will run the process in a generous and open-minded spirit, and without bias, despite this implicit misrepresentation of Lecretia's motivations and those of people like her."
Further information about making a submission to the Health Select Committee can be found on the parliamentary website: http://www.parliament.nz/en-nz/pb/sc/make-submission/0SCHE_SCF_51DBHOH_PET63268_1/petition-of-hon-maryan-street-and-8974-others
Ends