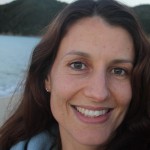 When Lecretia took her case, she knew that whatever the result it would ultimately end up being debated at Parliament. Through this site, we asked you to support Lecretia in three ways, and you did.  We are incredibly grateful for your help.
Your support changed New Zealand political history.
You spread the word about Lecretia's story on Facebook and elsewhere. Lecretia's Facebook community now consists of almost 10,000 members who support legislative change.
You wrote to party leaders.  Hundreds of individual letters, consisting of stories and concerns and passionate arguments, were sent to the leaders of political parties, requesting them to make a change to New Zealand's laws.
You circulated and signed the Voluntary Euthanasia Society petition requesting that parliament review assisted dying laws. After Lecretia's case concluded, through your efforts you managed to triple signatures from around 3,000 to almost 9,000 signatures before it was presented to David Seymour, Chris Bishop, Kevin Hague and Iain Lees-Galloway at the Beehive this year.
All this work has won political action and a Health Select Committee review.  Public submissions to the Health Select Committee closed on 1 February 2016. However, the Committee will be taking oral submissions over the next few weeks and months. If you are invited to do so, you should take up the opportunity.
The Health Select Committee
The Health Select Committee is taking public submissions on assisted dying and suicide.  They want to hear from New Zealanders about their beliefs and concerns about end of life choices.  It is your chance to tell our politicians how you feel about end of life care and the choices you want to have.
The Parliament website has a helpful guide that explains the Select Committee Process (PDF) and how it affects Parliamentary decision-making.
The original petition was "That the House of Representatives investigate fully public attitudes towards the introduction of legislation which would permit medically-assisted dying in the event of a terminal illness or an irreversible condition which makes life unbearable."
We are not happy with the terms of reference created by the Health Select Committee in response to this, as they imply that someone seeking assisted dying wants to die, which couldn't be further from the truth. They have also brought the issue of suicide into scope, even though this wasn't part of the request of the Voluntary Euthanasia Society petition. However it is not possible for the terms to be changed at this point, so it is not worth debating this as part of your submission. It is best to focus on the terms as written. The terms of reference are:
The factors that contribute to the desire to end one's life.
The effectiveness of services and support available to those who desire to end their own lives.
The attitudes of New Zealanders towards the ending of one's life and the current legal situation.
International experiences.
The Committee intends to consider "all the various aspects of the issue, including the social, legal medical, cultural, financial, ethical and philosophical implications."

Important Dates
The Select Committee was taking submissions until the 1 February 2016. Submissions are now closed. If you indicated that you wanted to support your written submission with an oral submission and were willing to appear before the committee, they may be in touch to schedule this with you over the next few weeks.